Toyota RAV4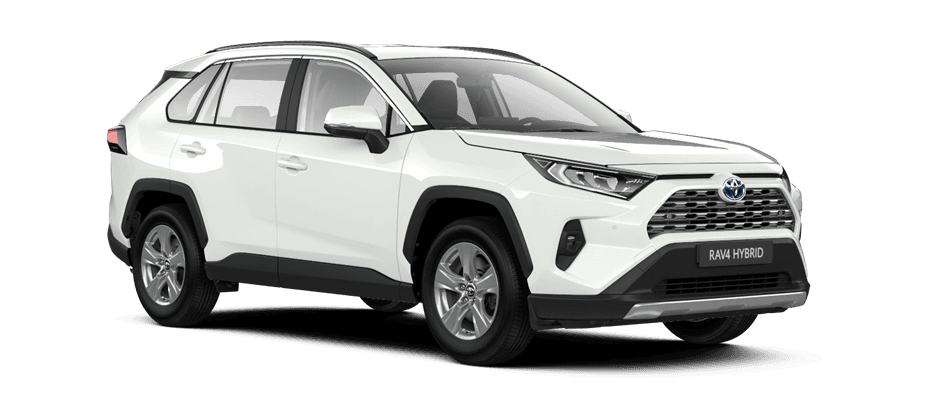 Fuel consumption, combined (WLTP): 5.80-5.60 l/100 km, CO2 emission, combined (WLTP): 132-126 g/km*
With the RAV4 Hybrid, Toyota continues the success story of the world's best-selling SUV, which founded a completely new vehicle segment in 1994. It combines true SUV character with style and technology: off-road capability, powerful design and understated colours - because the model speaks for itself. Thanks to the self-charging and powerful hybrid drive, you enjoy all the advantages of an electric motor without having to compromise on charging time or range. With the RAV4, we make your business mobile with ease.
Ready for a new car?
Discover our leasing offers today
All SUV. ALL hybrid
Choosing a hybrid is a future-proof decision. Whether dynamic on the motorway, effortless in more demanding terrain or efficient in the city: thanks to the self-charging batteries of the hybrid drive, plugs, cables or long charging times are never needed.
Just enjoy your RAV4 - a spacious and genuine SUV with exceptionally low emissions and fuel consumption. The RAV4 strikes the right balance between space, comfort, power, efficiency and performance.
A host of advanced safety systems support you and give you a good feeling on every journey. Even in difficult driving situations, you remain in control - as standard.
Simply a good offer!
Effortless mobility for your business with KINTO One.
That's what makes our Business Leasing so special:
Die Wartung ist in Ihrer Leasingrate schon enthalten!
0€ Anzahlung
Unsere überschaubaren, monatlichen Raten geben dir Planungssicherheit und schonen die Liquidität Ihres Unternehmens
Sie können Ihre Leasingraten als Betriebsausgaben von der Steuer absetzen. Gewerbliches Leasing ist bilanzneutral, da KINTO als Leasingunternehmen Eigentümer bleibt.
Bei unserem praktischen Kilometerleasing zahlen Sie nach Nutzung – ohne Restwertrisiko
Der geleaste Firmenwagen kann in den meisten Fällen auch privat genutzt werden
Zusätzliche Servicebausteine sind optional hinzu buchbar.
Wie wäre es mit unserem Servicebaustein, der den halbjährlichen Wechsel Ihrer Reifen und Räder übernimmt?
Der Service Wartung+ sorgt zusätzlich für Mobilität mit einem Ersatzwagen während Ihr Fahrzeug in der Werkstatt ist
Ein unverbindliches Angebot der KINTO Deutschland GmbH, Toyota-Allee 5, 50858 Köln. Entsprechende Bonität vorausgesetzt. Monatliche Leasingrate inklusive Wartungen. Verschleißteile und -reparaturen optional erhältlich. Alle Angebotspreise verstehen sich auf Basis der unverbindlichen Preisempfehlung der Toyota Deutschland GmbH, Toyota-Allee 2, 50858 Köln, per Juni 2022, zzgl. MwSt., zzgl. Überführung. Dieses Angebot ist nur für Gewerbekunden gültig. Gilt bei Anfrage und Genehmigung bis zum 31.12.2022. Nur bei teilnehmenden Toyota Vertragshändlern. Individuelle Preise und Finanzangebote erhalten Sie bei Ihrem Toyota Händler. Fahrzeugabbildungen können Sonderausstattungen zeigen.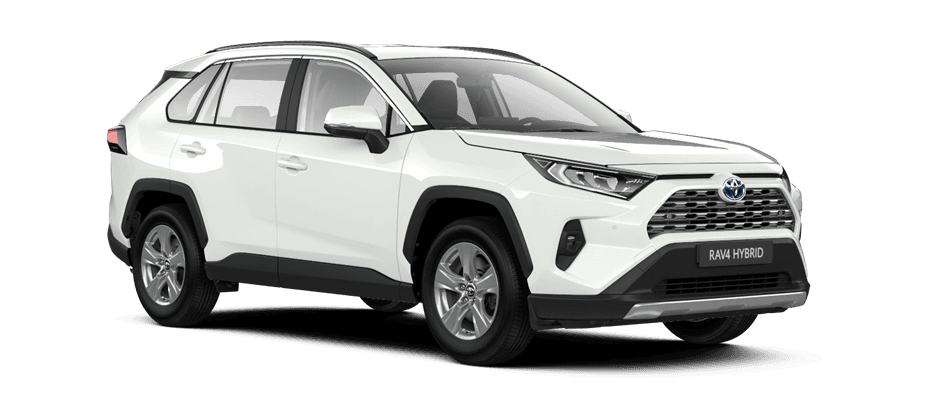 Business Edition
Special features
LED headlights (reflector)
Blind Spot Warning with Reversing Assistant
Adaptive Cruise Control
Hill Start Assist
Apple CarPlayTM & Android AutoTM
Toyota Touch&Go navigation system
* Further information on the official fuel consumption and the official specific CO2 emission of new passenger cars can be found in the 'Leitfaden über den Kraftstoffverbrauch, die CO2-Emissionen und den Stromverbrauch neuer Personenkraftwagen' (Guide to the Fuel Consumption, CO2 Emissions and Electricity Consumption of New Passenger Cars), which is available free of charge at all sales outlets and from Deutsche Automobil Treuhand (DAT) at www.dat.de.
KINTO One is aimed exclusively at business customers. All prices are exclusive of VAT unless otherwise stated.
Your order is an enquiry about the conclusion of a leasing contract. After a positive credit check, you will receive the corresponding contract documents.